Let's read the text
Required reading: 7 minutes
"Algorithms instead of humans: Zalando cuts up to 250 marketing positions" was the title of the online publication Horizont on March 8th, 2018, announcing our dismissal to the surprised marketing scene. The termination on International Women's Day was also entirely unexpected for us. We learned of the decision at an internal meeting announced on the evening of March 7th, 2018, which was harmlessly titled "Taking The Next Step On Our Marketing Journey."
After we realized the real extent of the new marketing trip, everything went very quickly. Like a landslide, the events dragged several things into the abyss: our beloved content marketing team of 60 colleagues and friends, our career plans, scheduled projects and our announced presentation on language and visual search at the Online Marketing Rockstars (OMR) conference. None of it lasted. Suddenly everything was different.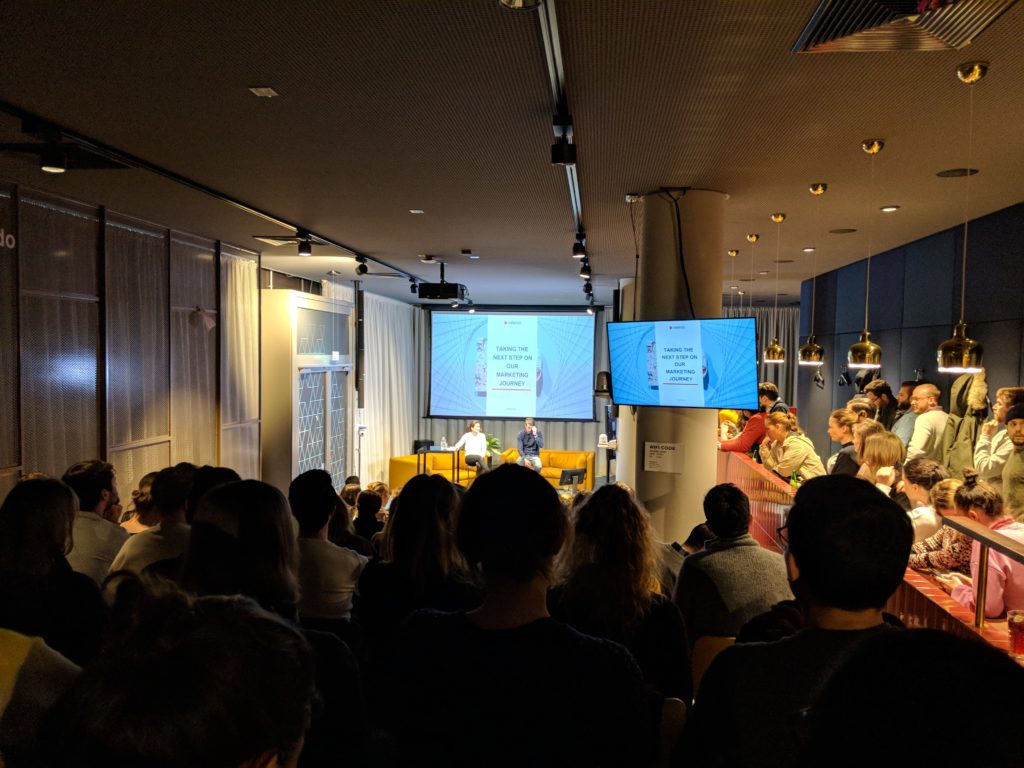 1. AI turns a restructuring into a media sensation
The press enthusiastically announced the first victims of automation through artificial intelligence (AI) and triggered a rush of journalists, experts, headhunters and curious viewers for our (professional) social media profiles. Even long-forgotten acquaintances suddenly emerged from the sinking and made curious contact. The events seemed to have the fascination of a mass pileup.
It quickly became clear to us that algorithms were not replacing us. Two weeks after the events, Zalando board member and founder Robert Gentz confirmed at the OMR Festival in Hamburg: "We have become very slow and very coordination intensive, but the marketing world is fast-moving. The restructuring was necessary. (...) And it's not machines that do marketing for us; it's people." So we have been the victims of a banal reorganization of shrewd decision-makers and not replaced by highly intelligent systems.


AI was therefore not our enemy. On the contrary, artificial intelligence became our closest friend and the common thread for the coming months. It represented a part of our lost dream job that we could take with us and hold on to. We balanced on it over the abyss that had opened up among us.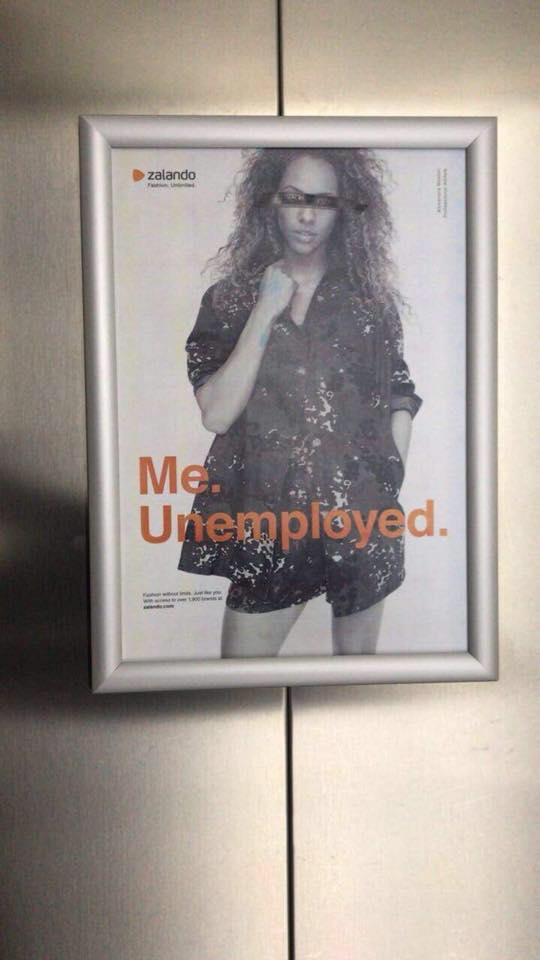 2. To try is sometimes all that matters
We used the spontaneously gained free time for two further training courses at MIT CSAIL and Code University Berlin. For this we had to leave our comfort zone. Not only because of the painful loss of the job, but also because of the technical focus that the training courses brought with them.
Over the past 14 months we have been working intensively with marketing use cases for machine learning, especially with language and visual search. We knew the potentials and limits of technology in our field. We owe our knowledge among other things to our (former) employer, who had partly invested massively in our further training.

But the implementation of machine learning was still a black box for us. As marketing experts, we had a healthy respect for algorithms and programming languages. Now, for the first time, we dared to deal directly with data science and computer science. In the coming months we were accompanied by the programming language Python, regression and correlation analyses or robotics. We would like to take this opportunity to thank the excellent professors at Code University in Berlin and at MIT.
We lived the democratization of artificial intelligence: a discipline previously reserved for an exclusive circle of experts was now made accessible to the general public. The effect: With the right resources, anyone can familiarize themselves with this field and acquire the necessary knowledge. The biggest obstacle is often only one's own self-doubt.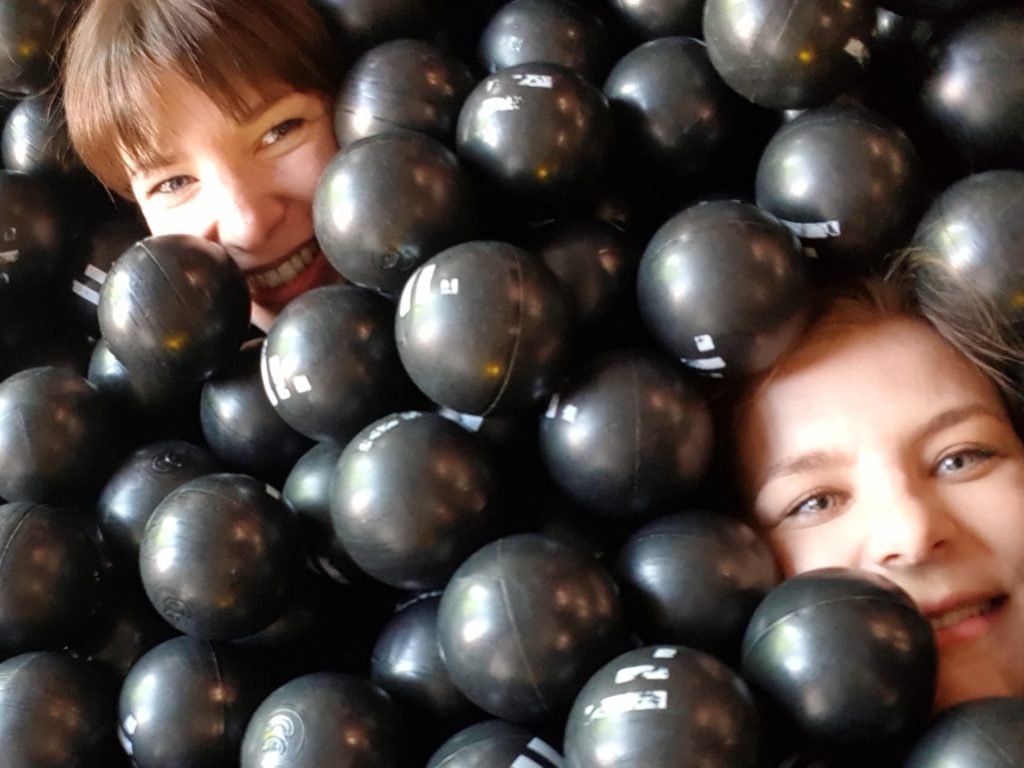 3. Your weakness can be your greatest strength
The challenge became the drive for us. It was precisely because we were unfamiliar with the subject that we recognized new contexts, areas of application, the massive backlog demand in the marketing world and the lack of German-language information materials. Almost all recent studies on machine learning and AI were only available in English or Chinese. The idea for our german blog was born. Just a month after our release, we launched learn-like-machines.ai.
Our mission was to understand a complex topic and make it understandable for others. Our articles should serve to pass on knowledge to all those who were also enthusiastic about these booming technologies but have no technological background. Writing the articles was a good way to process our acquired knowledge and better remember it. After all, we had to submit a thesis to MIT. So it was a win-win situation.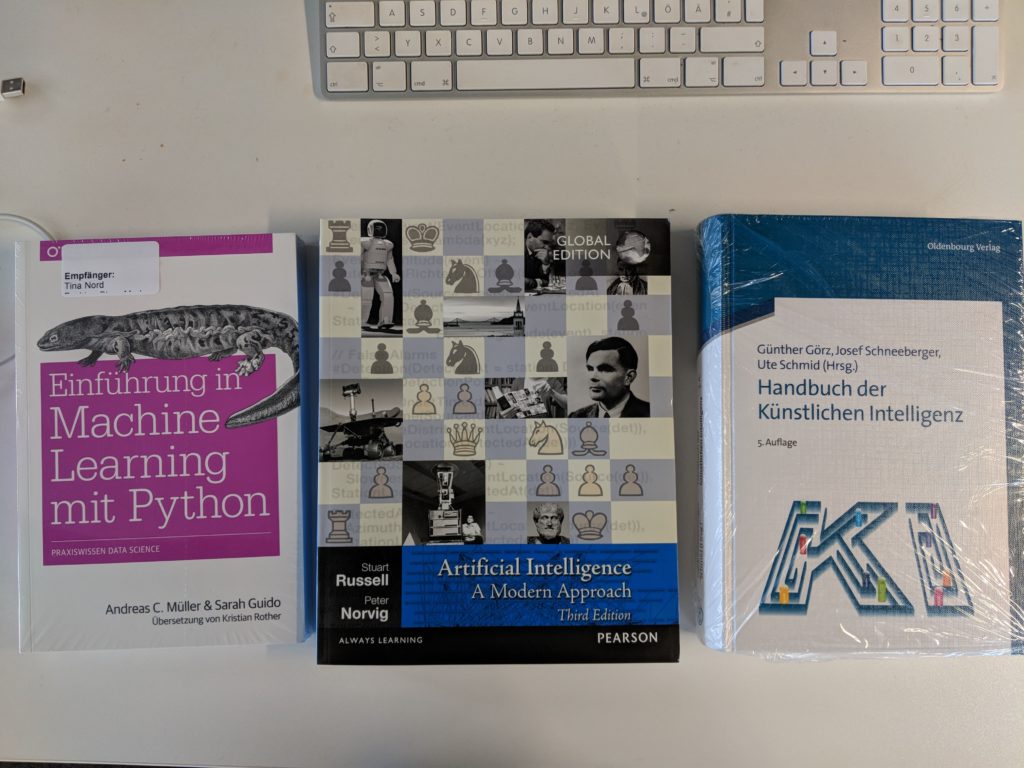 4. To believe in yourself and a good network are the keys to success
Friends of our experts got wind of our progress and encouraged us to share new knowledge at conferences. They also established important contacts with organisers.
Although we already had first experiences as lecturers, the new situation was a different caliber. Being on stage in front of hundreds of people, without talking about AI to a well-known employer in the background and without a doctorate, requires a lot of courage and overcoming.
Often enough, we were met with skepticism. In addition, our self-confidence had not necessarily grown as a result of the dismissal. But we were motivated by the conviction that we had something to say that was important and relevant to the audience. We wanted to share our experiences, exchange ideas with other enthusiasts and give impulses for further education.

We soon noticed that most listeners had hardly dealt with new technologies before. Although we often enjoyed the full attention, hardly anyone asked questions in public. Only when we had left the stage and the microphones were switched off did people come to us with interest. We had the impression that nobody wanted to show his ignorance in public. Machine learning was a black box for many marketing experts - just like it was for us months ago. Our impressions were confirmed: There was a massive knowledge gap. So learn-like-machines.ai came at just the right time.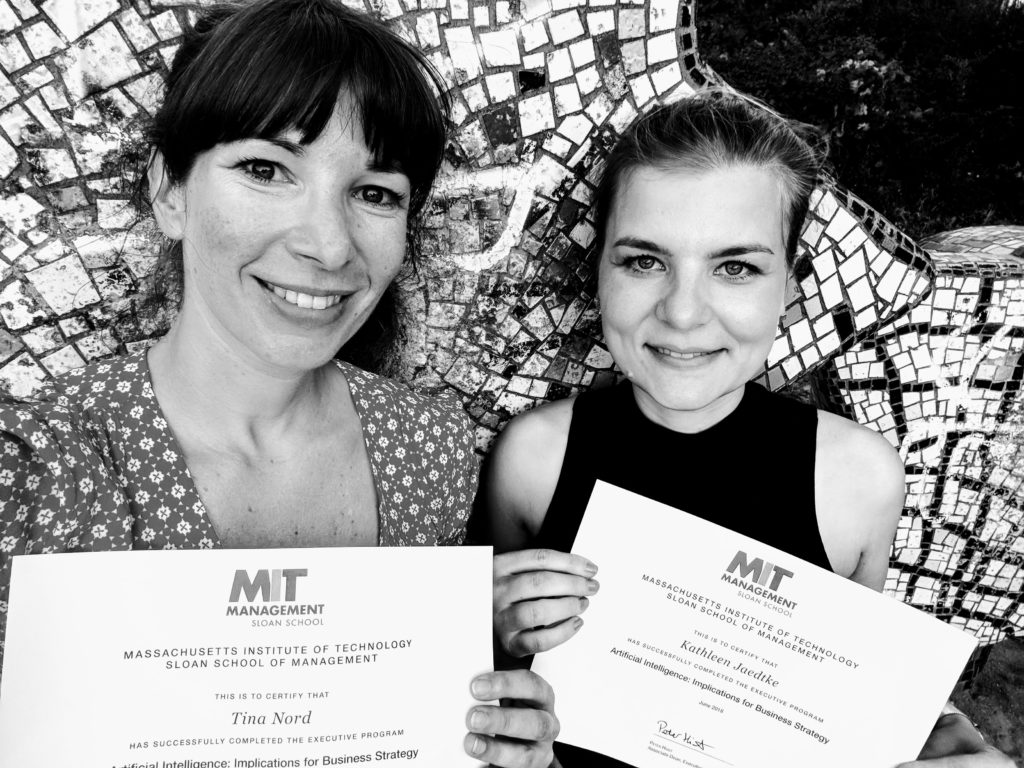 5. You reap what you sow
While the events were turning somersaults, we tried to redefine our professional future. In addition to training courses, content creation and lectures, we completed job interviews. The newly gained attention turned out to be a springboard.
On the one hand, universities and other institutions contacted us in order to win us as speakers, on the other hand we aroused the interest of potential employers. In August 2018, we both started new jobs and each took over the management of a marketing team in tech companies. The biggest compliment was also paid by two students who interviewed us as experts for their bachelor theses.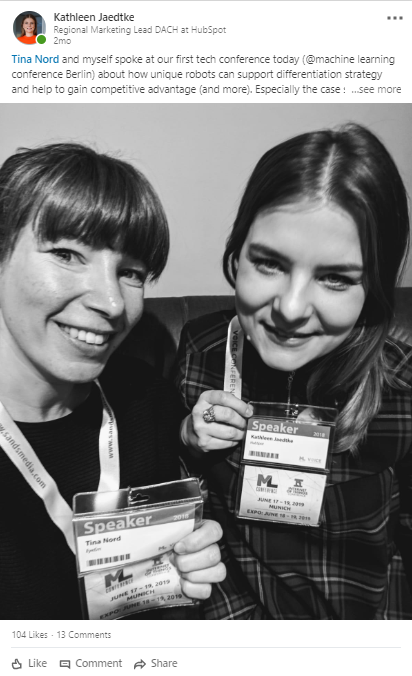 6 A change is difficult in the beginning, chaotic in the middle and a new start in the end.
Today, a year after the events, we still cannot believe what has happened in the last twelve months. Looking back, we went through a process of change that sometimes felt like a long, painful moult. Similar to an old robe that disappears and under which a new one slowly appears. Our enthusiasm and passion for artificial intelligence became a lifesaver and companion in a turbulent time. Together we confronted prejudices, overcame self-doubt and celebrated successes.

But none of this would have been possible without the support of our environment. The cohesion we experienced with our colleagues and friends was unprecedented. With them we experienced again and again beautiful, intensive moments, which occupy a special place in our heart. We wish all those who find themselves in a similar situation the luck of having such supporters.

Our journey is not over yet. It is rather an ongoing process with many new challenges and opportunities, which we actively shape and enjoy. Meanwhile we are both proud members of Women in AI (Tina even represents the organization as official ambassador for Berlin), a worldwide network for women in artificial intelligence. Together, our mission is to close the gender gap and ensure more diversity in the AI industry. We are looking forward to supporting this goal and to continue on our path at AI's side and together with our friends.

Happiness is a journey.
Our thanks go in particular to
Norman Nielsen - the best Head of Content Marketing and Mentor we can imagine.
Ben Harmanus - a friend, advisor and supporter whom we will never miss again.
Jonas Barre - the creative genius behind smartvizual.com and designer of our presentations.
Hermance Wadin - a friend and colleague without whom several blog articles would not have been possible.
Jörg Wukonig - our biggest fan and supporter in the social media.
Maja Popovic - who talked to us about machine translation in detail.
Dr. rer. nat. Joachim Krois - a mentor like he is in the book, with an impressive wealth of knowledge.
To all conference organisers for whom knowledge and good content are more important than big brand names. These include Oliver and Uschi Hauser (OMX and SEOkomm), David Odenthal (Conversion Roadshow), Marek Tomaszewski (eCommerceExpo), Tobias Blick (Shopware Community Day) and many others.
Regina Gschladt - from resQ online e.U., who supported us with her CSS knowledge.
All women from the strong community of Women in AI with whom we value the stimulating exchange and knowledge transfer.