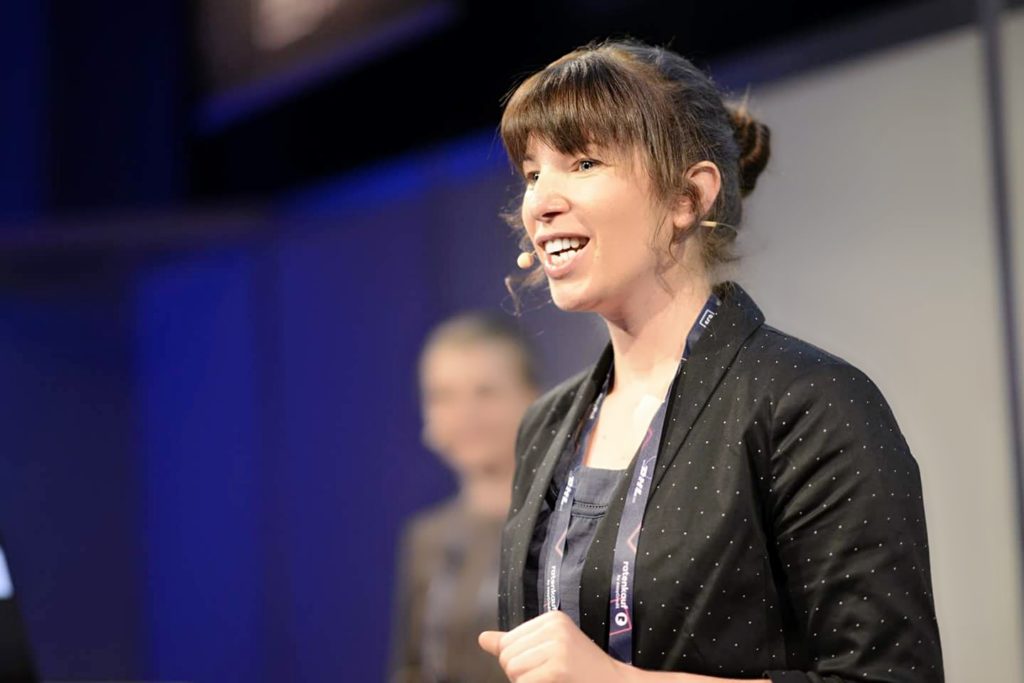 Tina Nord is a communications specialist and marketing expert from Berlin. For a decade, she has led international editorial teams and developed digital strategies for e-commerce companies. As project manager she was responsible for the launch of eight different online magazines in 18 countries. Tina is also an author and writes articles on communication and content. In December 2017, the Amazon bestseller "Content Design" appeared, to which she contributed a chapter on video content. She gives her knowledge best as a speaker at numerous conferences.
Since late 2016, she has been increasingly involved in artificial intelligence (AI) and initiated with her team a research project around the visual search. She also coordinated the marketing measures for the launch of the first voice-controlled Google Action in Germany. In May 2018, she completed an advanced training course on "AI: Implications for Business Strategy" at MIT Sloan & MIT CSAIL. At the same time, she acquired basic knowledge of data science and the programming language Python at Code University in Berlin. Since October 2019 she has been in charge of the company's marketing activities ultimate.ai as marketing director.
Since January 2019 Tina has been a volunteer ambassador for the international Women in AI Network (WAI) in Germany. She is also a member of the global steering committee of the non-profit organization. Her goal is to increase the representation and participation of women in artificial intelligence.